In case you didn't know this week is
National Children's Book Week
! If you didn't know don't worry you still have the next couple of days to celebrate:)
This is how we have been celebrating thus far…
We have been reading some of our all time favorite children's books we have been reading.
Are any of these some of your family favorites?
My youngest has found a new all time favorite this week.
The Pout-Pout Fish by
Deborah Diesen
, and
Dan Hanna
. This is super fun to read out loud and my little one has walked around quoting it all week long.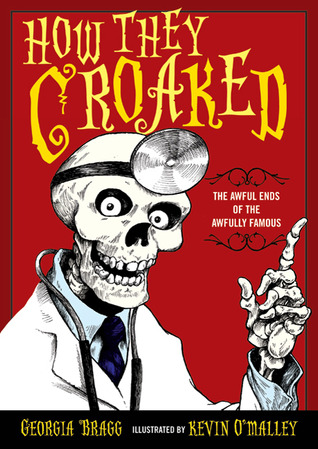 I
reviewed this title
a while back.
How They Croaked
is factual and morbid in a fun way. Yes, I just said morbid in a fun way. This entertaining read is a great way for more mature kids to learn about historical figures.
Today we celebrated CBW in a super fun way! we attended the Children's Book Carnival our local library hosted.
This event was so much fun! My girls had a great time with all of the activities and games offered at the Carnival. The best part was the prizes. When you won a game you got a brand new book! Each of my girls left with a bag of books. Below are some pictures of our fun.
Did you know about CBW?
How did you, or how will you be celebrating Children's Book Week?